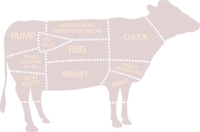 OUR BRANDS

QUALITY PRODUCTS FROM QUALITY SUPPLIERS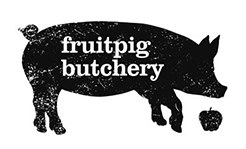 East Anglian-based butchery producing charcuterie and meats from traditional breeds for our local restaurants, delis and pubs. Further afield, we supply the likes of Tom Aikens, Tom Kerridge, Jamie Oliver, Dan Doherty, Jimmy's Farm, The Hawksmoor and Aqua, in the Shard, to name but a few.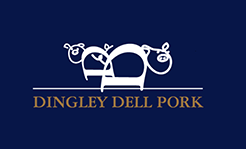 Dingley Dell Pork comes from outdoor pigs who are born, reared and bred in the beautiful Deben Valley, near Woodbridge, Suffolk.
It is owned and run by Mark and Paul Hayward who aim to create great tasting meat with impeccable welfare and provenance.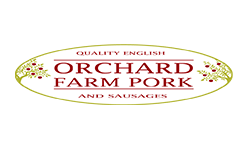 Orchard Farm Free Range Pork
Free range and outdoor reared pork from Orchard Farm.
Growing pigs are housed in social groups with free access to well strawed tented lodges which are nice and snug in winter and cool in summer in a large paddock area.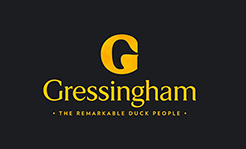 The Gressingham duck is a remarkable breed, hatched and reared on Red Tractor assured farms here in East Anglia.
The Gressingham duck is a unique breed that first came about when the small but flavourful wild Mallard was crossed with the larger Peking duck giving a meaty, succulent duck with more breast meat, less fat and a rich gamey flavour.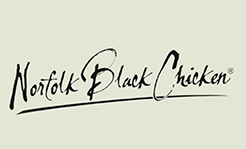 The Norfolk Black Chicken is produced exclusively by Traditional Norfolk Poultry. The Norfolk Black Chicken is a handsome black feathered breed from traditional slow growing breeds whose heritage is renowned for its taste and eating quality.
They are born and raised in East Anglia to RSPCA Freedom Food standards spending their lives in small flocks and they are allowed outdoors once they are old enough. These chickens are fed on a corn based diet to maximise their flavour.
Surrey Farm Beef is premium quality, 21 day matured British beef. Healthier, sustainable and animal welfare focused production ensures natural, tender and matured beef.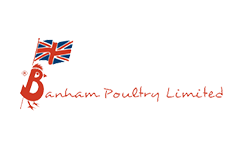 Banham Free Range Chicken
Banham Poultry are a family run Norfolk based poultry specialist. Their process starts with egg production, hatching and rearing the chickens to very high welfare standards.